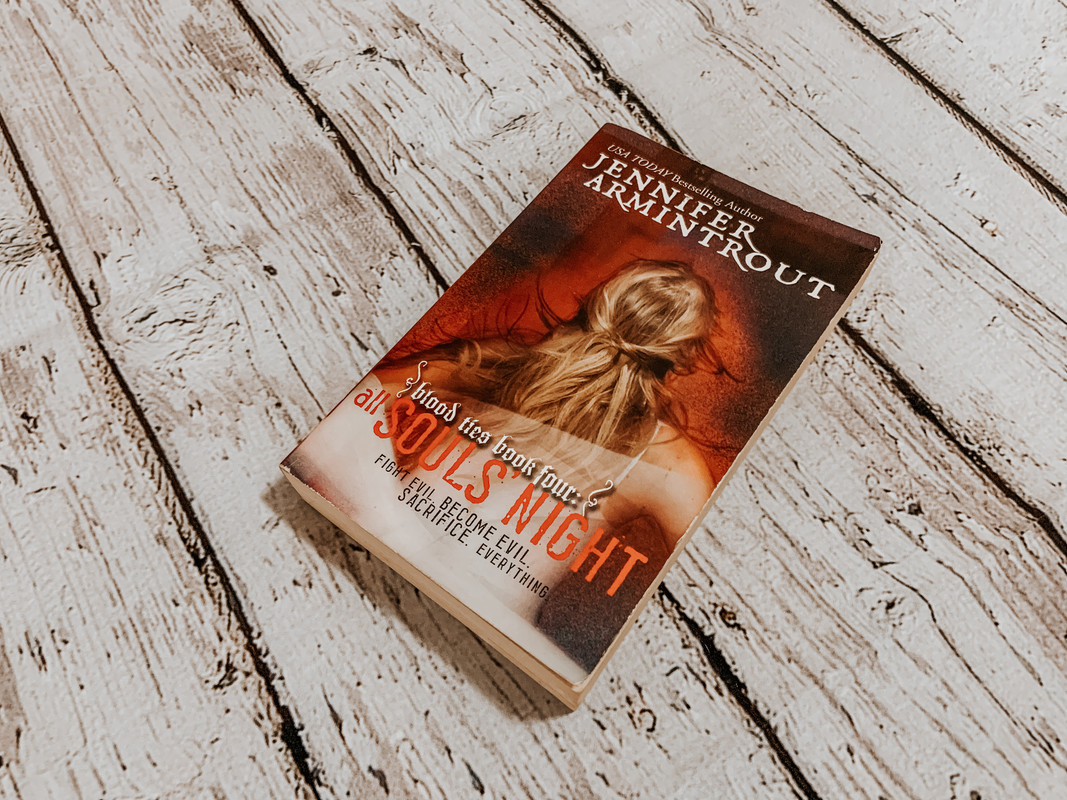 All Souls' Night
Blood Ties (#4)
Jennifer Armintrout
Published by Mira Books on June 1st, 2008
384 pages
Goodreads ~ Amazon ~ Kindle ~ Audiobook ~ Book Depository
I have reached my breaking point. And now I will not, cannot be stopped. With the Soul Eater on the verge of god status, it's time for me to take a final stand, even if it means losing everything I love. Even if it means losing my life.I've got plenty of power on my side, and some I didn't know I could count on in the first place. But it's nothing compared to the army of the undead the Soul Eater is building up. And time is running out.
They say that good always triumphs over evil. I hope that's true. Because the odds aren't in our favor, and the fate of the world is in our hands.
This is the final installment in the Blood Ties series by Jennifer Armintrout. I can honestly say I'm happy that my reread is done! I didn't realize that I would take so long to reread this series. Don't get me wrong, I did love this reread! I just took too damn long.
As this is the final book in the series, I'm not going to go into detail about this book as it would spoil anything that happens the the three books before it.
Just know this is the perfect ending for this series. Carrie drove me a bit crazy going through the books but I can overlook that as I love all the other side characters.
This last book is filled with violence and love. That's all I'm really going to say about it! Definitely one of my favorite books in this series.
5/5 stars